#PartnershipIdeas for Church Members Who Work During the Day
Q: We'd like to partner with a school, but our church members work during the day. How can we get involved?
A: Great question! Here are some ways volunteers can help with a school no matter where they live or when they work.
CARE PACKAGES FOR TEACHERS
Especially in lower income communities, teacher turnover is high due to the challenges that come with student homelessness, hunger, and other domestic situations. These schools are also often under-resourced which requires teachers to either go without resources or pay for supplies themselves. Your youth group, kids ministry, small groups, women's ministry, and more can help provide simple but much-needed encouragements throughout the year!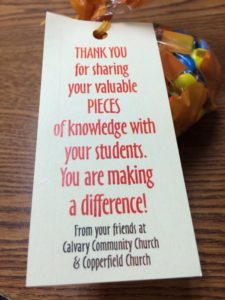 Care Package for CFISD's Hairgrove Elementary from Calvary & Copperfield Churches
Executive Director, Marilyn Lee, shared this experience: My small group was assigned a classroom by our church-school partnership coordinator. We asked our teacher what she needed, and then asked each person to bring various items to our Thursday evening small group. We put together care packages that evening, and one of our stay-at-home moms delivered them the next day!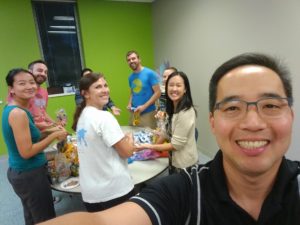 The Bridge Fellowship and LCISD's Pink Elementary
INCENTIVES FOR PARENTS
External community partners are great, but engaging parents in their kids' success is important for the long run. Many parents feel inadequate or uncertain about how they can help, so schools across Greater Houston have been working hard to engage and equip their students' parents. Simply providing food for parent engagement meetings or donating incentives for raffle drawings can go a long way in encouraging parents to attend, and it's a big blessing for the schools who can then use their limited resources to care for their students directly! (Thanks to Monika from Willowridge High School for this idea!)
SATURDAY ACADEMIES
McAuliffe Middle School in Fort Bend ISD recently started Saturday Academies to provide extra academic support for students. Breakfast and lunch is provided for all students (which is something a church could donate), and teachers have an opportunity to provide more focused instruction for their students. Volunteers then help with more in-depth tutoring or other special experiences. See below for more from McAuliffe's partnership coordinator Lisa Craven from Fort Bend Community Church about their experiences last semester:
Each week we had about a dozen volunteers come out to teach, tutor, and play games with the kids. One volunteer gave riveting demonstrations of his homemade drone, another chess champion taught basics of chess, and other volunteers helped teachers with needs around the classroom.
We had one gentleman, a retired engineer with a Ph.D. from Johns Hopkins, volunteer to be on call for math tutoring any day of the week. He came with a thick volume of advanced trigonometry and pre-calculus and left with a handful of basic math workbooks so he could "study" how to best tutor the kids.
Perhaps the highlight of the Academies was our last one of the semester when we had the students decorate Christmas cookies after their tutorials. One volunteer donated 175 cookies, and others bought icing and sprinkles to make them look festive.
The students were so excited to decorate cookies, the whole cafeteria was filled with laughter. One 8th grade teacher told me, "I asked all our 8th graders if they had done this before, and not one of them had ever decorated a Christmas cookie in their life." Many students ate one cookie but then brought a second one home to show their families, they were so proud of their creations.
That day, an African-American teacher looked at me (an Asian-American) and said, "We're so blessed to have you all come and serve here. We're from such different cultures, but you all are coming out here to bless us." I told her that we have been so richly blessed, we just want to spread some of that around.
It's been an eye-opening experience for many of our volunteers to get to know these tireless teachers and administrators and the grateful students. We thank God for connecting us to McAuliffe Middle School through the ministry of Loving Houston, and we look forward to our continued partnership.
PRAYER 
Every member in your church can pray for students, teachers, and staff in your partner school. Once you've established a relationship with the school, ask the staff if you can pray for them. More likely than not, they'll say yes – and the requests will start coming! (P.S. Often when people pray, they develop a heart for the ones they're praying for. We pray that this will be the case for your church-school partnership!)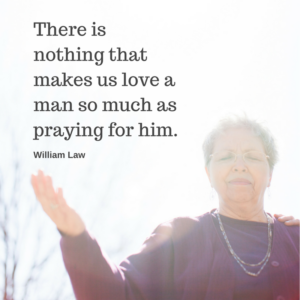 —
Save
Save
Save
Save
Save