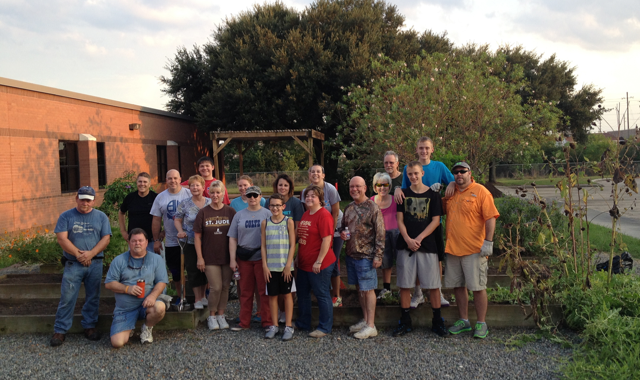 #PartnershipIdeas for Small Churches
Q: We'd like to partner with a school, but our church doesn't have many people or resources. Can we still help?
A: Yes! Here are some ways your church can serve a school no matter what your church size or budget.
(Have another idea? Leave a comment below!)
1. PICK ONE THING AND DO IT WELL

Ask the school how you can come alongside them in their work; then ask your congregation how they can help. Don't feel the need to do everything. Start small and then build the partnership. How can you start small? Take the list of ideas from your school and choose one: Partner with an individual classroom. Provide 2 or 3 mentors. Affirm and support the teachers. Fill 5 backpacks of food for the families most in need. Even with a few volunteers serving in one of these ways, the positive ripple effect can be felt throughout the entire school!
2. PARTNER WITH OTHER CHURCHES

There's likely another church in your community that also wants to reach your geography – there's enough need to go around! Connect with other church leaders to see how your unique gifts and resources can complement each other. And don't stop at churches! Invite local businesses to provide in-kind donations. Ask restaurants to provide meals for after-school programs or a teacher appreciation luncheon. Invite local Scout troops to take on renovation projects. What an opportunity for the body of Christ to come together, each with our unique gifts for the sake of our children.
By this everyone will know that you are my disciples, if you love one another. —John 13:35
3. PARTNER WITH AN EXISTING ORGANIZATION

Rather than reinventing the wheel and having to create your own program, plug into a faith-based organization that's already serving students. Programs like Communities in Schools and Junior Achievement are also already on many Houston-area campuses and allow you to plug right in and serve in ways that have a proven positive impact. And finally, many school districts have their own mentoring programs and volunteer programs that you can serve through. Click here or contact us for information on these organizations and programs.
4. PRAY

We believe that God can do immeasurably more than we could ever ask or imagine! Pray for students, families, staff members, and administrators. And pray for wisdom about how your church can help meet some of the needs you're praying for. Our God is a big God and can do amazing things through us if we're willing!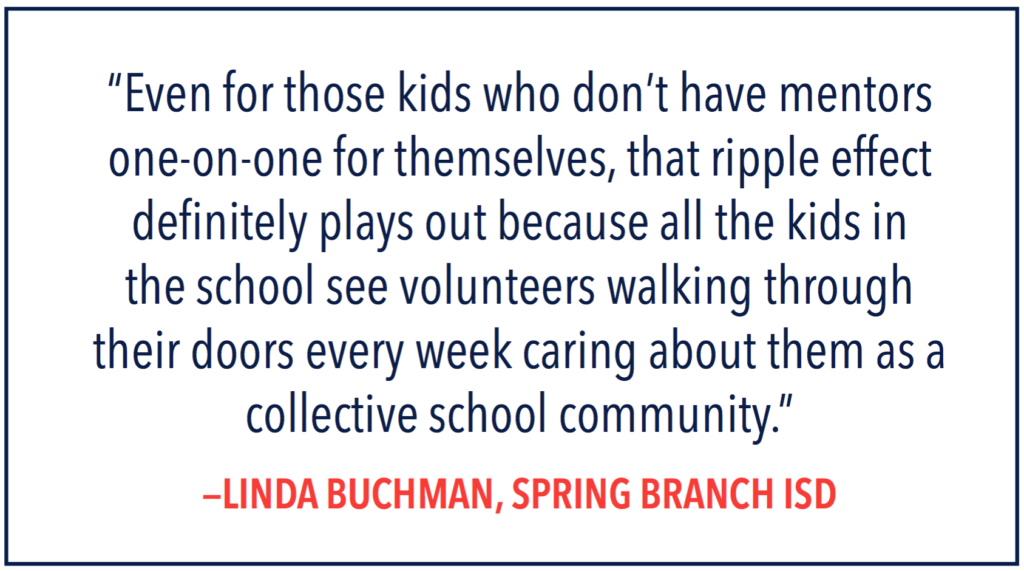 —
See last month's blog post for more ideas or click on this link for a downloadable flyer of #PartnershipIdeas throughout the year – pick 1 or 2 to start with! Whatever you end up doing, take time on the front end to assess your church and ask the school what they need. We'd love for you to join us at one of our upcoming gatherings to learn more!
Save
Save
Save
Save
Save
Save
Save
Save