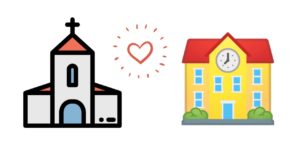 First, thank you for everything you do!
We would love to connect you with a church partner. We'd like to start by meeting with you to hear about your goals for your school and the dreams you have for your campus and students. Our Loving Houston District Coordinators will then reach out to local churches to see how they can help based on their congregations' unique skills and resources.
We encourage churches to build relationships with their partner schools, and to let you take the lead in determining how you want them to help. This can take time to establish on the front end, but will ultimately result in a long-lasting partnership with your school.
Please reach out to your District Coordinator (see below), and we will be in touch shortly. In the meantime, here are some resources to help you think through your role in the church school partnership process.
We look forward to partnering with you!
---
School Action Plan | Partnership Agreement Form | Volunteer Ideas & Tips | COVID-Safe Volunteer Ideas
---